About PROTECT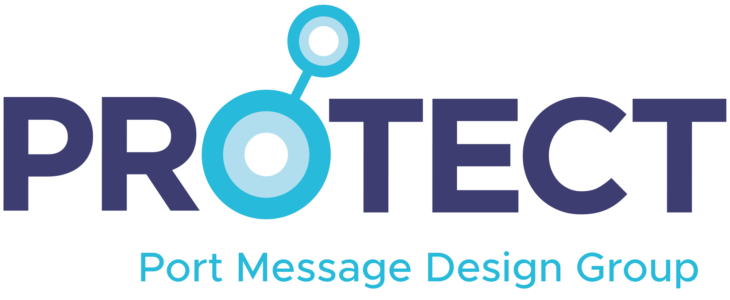 Who is PROTECT?
The PROTECT Group was originally formed in the 1990s by a number of European ports. It supports the electronic reporting required by authorities for vessels entering or leaving a port or port area.  PROTECT maintains and develops EDI through the PROTECT Guide.  The PROTECT Group also designed and now maintains the IFTDGN (Dangerous Goods), BERMAN (Berth Management) and WASDIS (Waste Disposal) Messages, which are published through UN/EDIFACT.
In January 2020, PROTECT was integrated into IPCSA in order to support and develop the group's expertise and design new electronic exchanges for Port Authorities in the global environment.
PROTECT Group mission
PROTECT supports the continuous improvement of port performance and trade facilitation by providing the expertise and support necessary to maintain and develop globally recognised message standards.  PROTECT will continually reviews standards to help Ports and Port Authorities take advantage of current and future digital opportunities. Where necessary PROTECT will publish guides on how to implement standards. Our aim at all times is to support digital message standardization & integration throughout the port community & supply chain.
PROTECT Core Objectives
PROTECT recognized as core authority on digital message standards within the Ports & maritime industry

PROTECT standards recognised by the maritime industry worldwide as being of value to their digital processes.
Standardisation bodies recognise PROTECT message standards as the standards for Ports and Port Authorities.
To be known as the specialist body for port operations and process standardisation.

Message standards developed in line with stakeholder needs

To increase the number of stakeholders using the PROTECT standards.
To represent PROTECT Standards in the most common messaging formats and to updated as message technology progresses.
The Standards available should be on the Port processes most relevant to our stakeholders.

Stakeholders motivated, confident, and able to use standards

Ensure stakeholders understand the value and purpose of PROTECT standards
Help stakeholders understand how to effectively implement PROTECT standards
Support stakeholders in self-assessment their implementation of the standards
PROTECT EDI standard
The PROTECT Group has established a harmonised worldwide recognised EDI standard.
The EDI standard, called the PROTECT Guide (version 2.0, March 2005) describes in detail the messages exchanged between shipping lines and/or their agents or forwarders to and from the Port Authorities or National Competent Authorities.
These messages support, by means of EDI, the reporting requirements for vessels regarding the formal and legal notification requirements for vessels, as well as the requests for services from the authorities and vessel handling companies when vessels berth and/or utilise the waters under the jurisdiction of these authorities.
More on the PROTECT Documents Page
Vessel reporting requirements
In view of the recent developments resulting from new legislation from the IMO and regional organisations, the PROTECT Group recognises the need for harmonisation of reporting requirements to minimise implementation differences for vessel operators/agents between the participating ports.
Leadership
Lead –  Nico De Cauwer, Secretary General, IPCSA
email: nico.decauwer@ipcsa.international
Vice-Lead – Jerome Besancenot, CIO, HAROPA Port of Le Havre, Rouen and Paris
email: jerome.besancenot@havre-port.fr
General Manager Secretariat (primary contact) – Mees van der Wiel
email: m.vander.wiel@ipcsa.international
PROTECT Leaflet
Feel free to download and share the PROTECT Leaflet
---