PCS – Air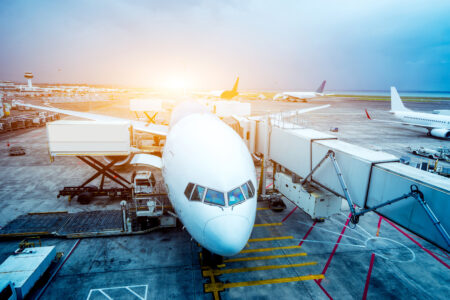 Airport Community Systems and Cargo Community Systems
In the airfreight industry the Cargo Community Systems (CCS) are very important hubs to enable a smooth distribution of the cargo. Where in seafreight the voyage over a distance of 10000 kilometers takes a couple of weeks. The time between departure and arrival of airplanes is a matter of hours. Linking CCS from various airports to be able to provide data about the cargo on board is a very important issue for the airfreight industry. Apart from regulating the arrival, discharge, storage and dispatch of the goods on a local airport, the receipt of timely information is essential to enable inspection services to plan and execute this in time to prevent delays in distribution of perishable goods in particular. The CCS plays an active and central role in distributiin and exchange of the relevant data.
International Port Community System Association – Definitions
A Port Community System:
is a neutral and open electronic platform enabling intelligent and secure exchange of information between public and private stakeholders in order to improve the competitive position of the sea and air ports' communities.
optimises, manages and automates port and logistics processes through a single submission of data and connecting transport and logistics chains.
A Port Community System Operator:
is a public, private or public/private organisation that operates and maintains a Port Community System and where the Port Community System represents the core of that organisation's business.
has a board, or some form of steering committee, made up of representatives from different internal and external groups within the port and logistics community.
has 'service level agreements' with PCS users to manage the electronic exchange of information between different parties on their behalf.
---