dbh Logistics IT AG, Bremen, Germany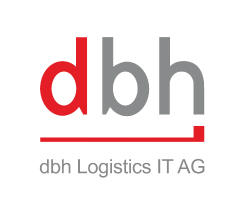 dbh Logistics IT AG – we unlock the full potential of digitisation of logistical chains
In 1973 our Bremer Hafentelematik – the first Port Community System worldwide – went into operation as the central electronic communication platform for the ports of Bremen, Bremerhaven and Cuxhaven. Our solution for the JadeWeserPort Wilhelmshaven followed in 2009.
Nowadays, dbh Logistics IT AG is one of the leading German Service Providers in the field of customs and foreign trade, compliance, transport logistics, shipping and ports. With a team of round about 250 members of staff dbh offers established software products, comprehensive consulting and reliable IT Managed Services in our own ISO/IEC 27001 certified data centers.
More than 2,700 customers from global groups to small businesses rely on dbh: sea and inland ports, terminal operators, companies for cargo handling and warehousing, freight forwarders, railway operators, ship owners and carriers, public authorities, as well as manufacturers and trading companies from all branches.
With long-term expertise, dbh also supports innovative developments in the IT environment and actively participates in national and international committees, associations, consulting and research projects.
---
CONTACT INFORMATION
Bernd Huchschlag, Managing Director at dbh consulting GmbH
---