Smart Digital Ports of the Future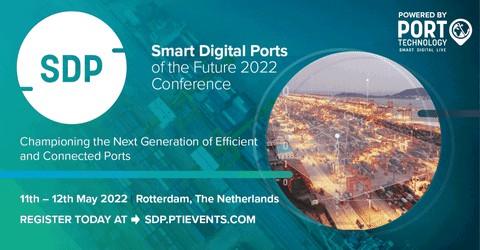 Join  Port Technology International and it's Media Partner IPCSA  in Rotterdam on 11th & 12th May for the return of Smart Digital Ports of the Future to a live, in-person event attended by the industry's leading innovators, and representatives from the world's smartest ports.
This year's event will showcase the technologies that are transforming the way ports do business – from discussions about standardisation and data sharing, to technical case studies from the most advanced ports, on how they are unpacking the potential of emerging technologies such as AI, Digital Twin and IoT applications and many more.
We are pleased to announce that this event will be fully live and hosted at the nhow Hotel in Rotterdam, providing a return to the format that best allows the cultivation of ideas, promotes industry knowledge sharing and provides the opportunity, once again, to meet with industry colleagues.
This year, ports and terminals attend for free! Be sure to register yourself and your colleagues for tickets soon to guarantee your place on the floor for the first live Smart Digital Ports of the Future since 2019.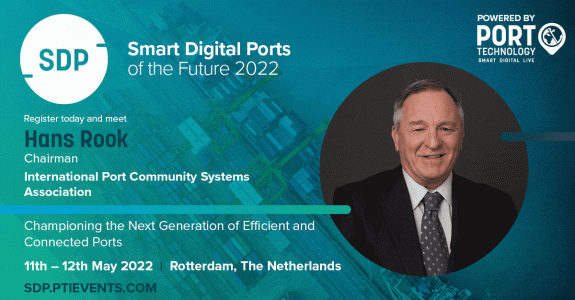 Hans Rook, IPCSA Chairman will be Chairing the two day event and a number of IPCSA memebrs will be attending and speaking.  So take this opportunity to meet and share experience with IPCSA members and discuss the latest challenges and opportunities  of the electronic exchnage of information in Ports and Port Community Systems.,
For more information and registration plase go to the SDP Events Page