Members meeting Barcelona "Exchanging Experience"
23th and 24th May IPCSA members and other interested parties from around the world will gather in Barcelona for two days of exchanging experiences. Topics to be covered include: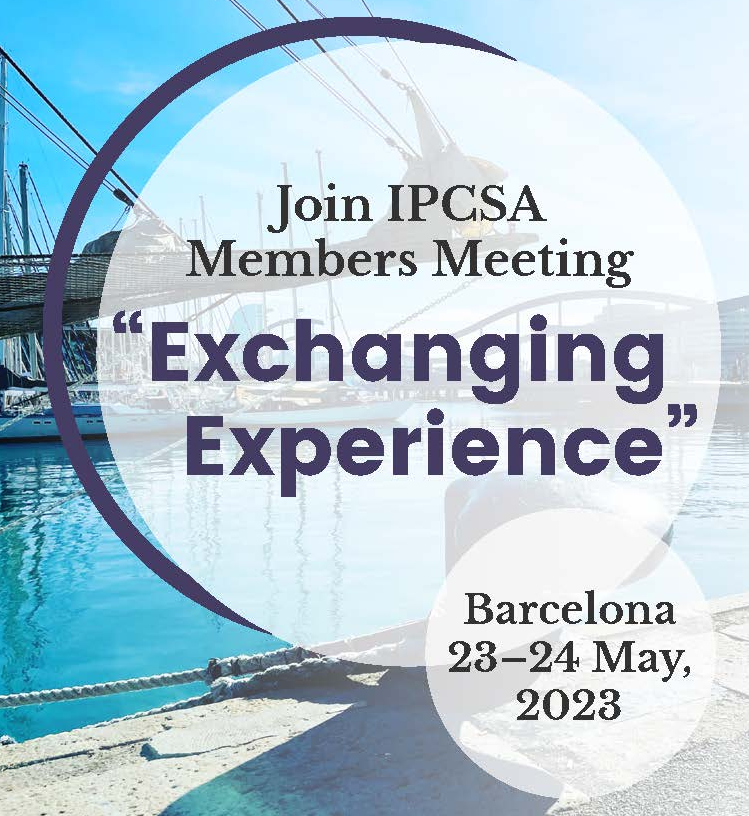 eFTI regulation and opportunities and challenges for Port Community Systems
Practical applications of UN/CEFACT standards in maritime and ports
Digitization and Platform integration: The Shippers' View
Help Desk Workshop
The role of a Port Community System in the Physical Internet
etc. etc. etc.
The meeting will be hosted by Founding Member Portic in the World Trade Center in Barcelona. And of course there will be lots of possibilities to catch up with friends and colleagues from our IPCSA community.
Full agenda can be downloaded here: meetingBarcelona_agenda_Final