Cyber Security for Ports and Terminals 2022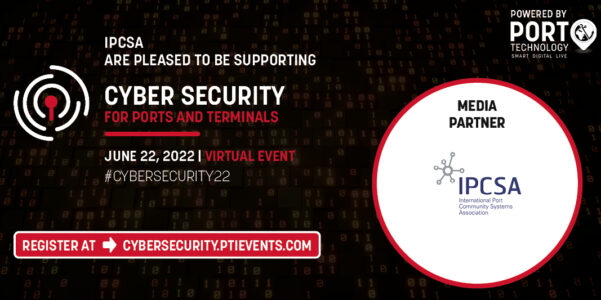 Port Technology International launches the first ever Cybersecurity for Ports & Terminals Conference on 22nd June 2022 and IPCSA is proud to be the events media partner.,
With stakeholders around the world reporting a significant increase in cyber-threats and attacks. The time to hold an event that addresses the specific issues faced by Ports & Terminals is now.
The event will provide the perfect stage for learning and knowledge sharing, to create a more cyber-resilient industry. Sessions will include discussions about cyber-awareness and training, policy and standards, emerging risk factors for ports and terminals, and many more.
Inga Morton the IPCSA General Manager will be speaking on "Risk Management of CLoud Computing Agreements"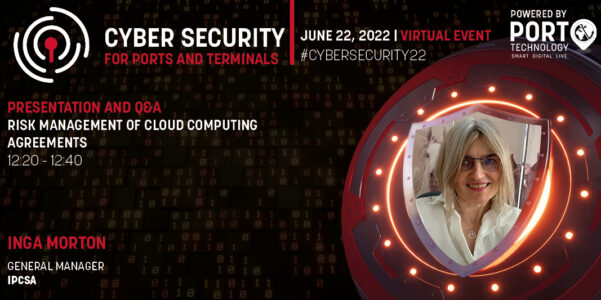 For more information and registration please go to the Cybersecurity Conference events page