The International Port Community Systems Association (IPCSA) has expanded its global membership once again, welcoming UAE based RAK Ports as its member.
The decision by the Ras Al Khaimah ports group to joint IPCSA further strengthens the association's presence in the important Middle East region.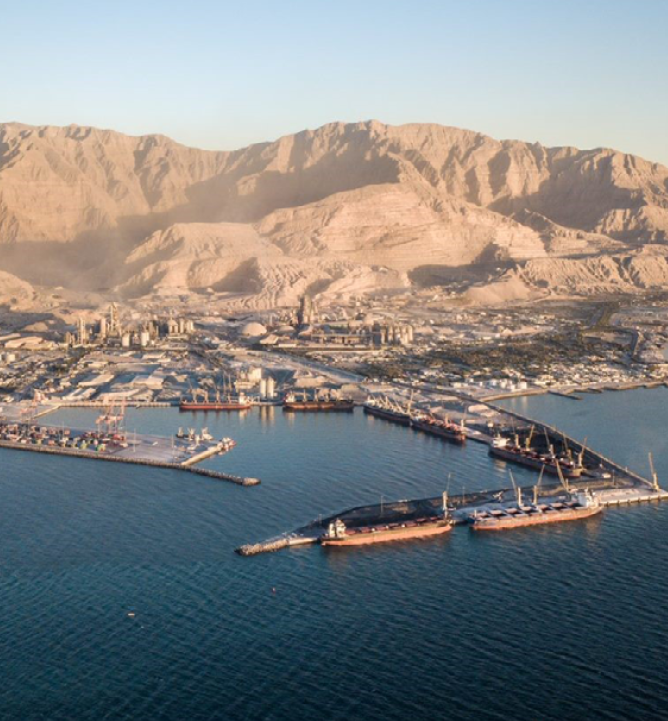 Over the past few decades, RAK Ports has steadily grown from a single port handling bulk cargo to a diverse industrial and manufacturing hub, including a Free Zone. At the heart of RAK Ports' operations is Saqr Port, which handles 60 million tonnes of cargo a year.
RAK Ports has been focused on the establishment of a Port Community System (PCS) for the past three years, and is working with Envision to develop and implement a solution designed to improve efficiency in port processes – reducing or eliminating paperwork and saving port users time and effort.
"We started the journey looking at improving our port operating system in conjunction with a PCS," said John Angus Davies, CFO and interim CEO at RAK Ports. "Up to that point, the operation was based on people taking pieces of paper all over the port to be signed and stamped – the usual practice in this region. Pieces of paper were delivered for each step in the chain."
The PCS developed with Envision is now live, and teething issues are being steadily ironed out. "It has been quite a big journey to encourage people to move away from paper and many were reluctant, but it is saving them time and effort if it works properly," said John Angus Davies.
Uniquely, the PCS solution incorporates a module that delivers real-time data from the port cranes to port users. "This enables port users to follow the progress of their vessel in terms of cargo loading/unloading, when it is close to concluding, and so on," he said. "This speeds up their service time, because they can anticipate when their vessel will be ready."
RAK Ports IT manager Riasat Ali said: "We had some issues in the PCS development phase due to Covid-19, but we are proud that the result of our work will be a full PCS with a Port Operating System attached to it. We have made good progress. The system will cover all aspects of our marine activities, across our smaller ports as well as Saqr." RAK Ports has provided ongoing training for users, he added. "We are conducting some training sessions and they are also providing insight so we can adjust the system as required. We have been receiving regular feedback for the past six months and take on board any issues reported and work to fix them. It is all about learning lessons."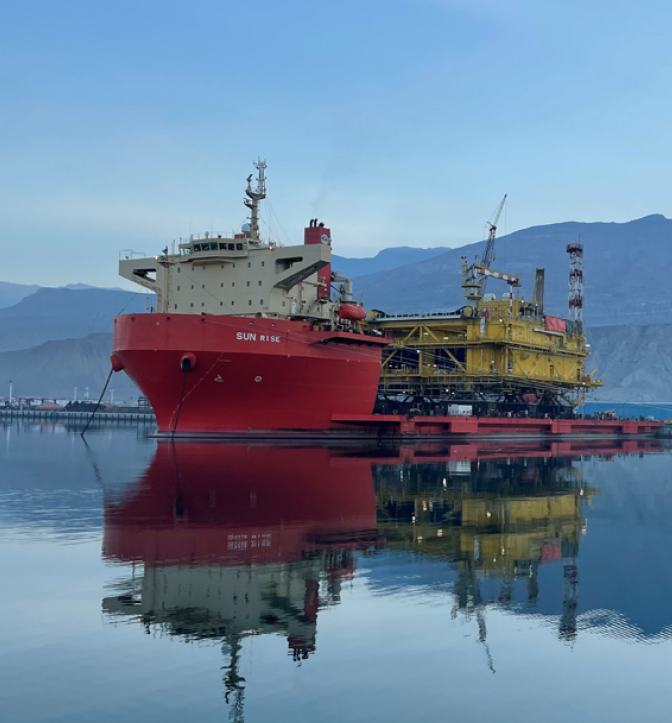 Justin Wardle, Saqr port manager, added: "There are specific challenges – for example, all our systems are in English but all the integrated systems of Customs and Immigration authorities are in Arabic."
Commenting on RAK Ports' membership of IPCSA, he said: "There is no point in being a PCS owner and operator if we don't get the benefit of information from other users. As a new member of IPCSA, we are really interested in knowledge exchange and learning from best practice."
John Angus Davies said: "We have a good understanding of Port Operating Systems and the basis of a Port Community System, but we will benefit from more knowledge sharing, especially with larger more established PCS users and systems."
RAK Ports' real-time crane data module is a key differentiator, he noted. "That is something we have tried to build on, and we will be happy to discuss and share any learning we have had from that, with fellow members of IPCSA. We are also looking to contribute via the IPCSA working groups, working alongside other PCSs. We know that the Maritime Single Window becomes mandatory at the end of this year. There is always a concern about business data being shared but we know there is a beneficial reason for doing so."
Hans Rook, IPCSA Ambassador, said: "We are delighted to welcome RAK Ports as our newest member and look forward to working together. The IPCSA family has always been about sharing information and experience, and members are keen to support each other. IPCSA continues to expand in both numbers and geographical coverage and it is exciting to welcome another new member from the Middle East region."
Inga Morton, general manager of IPCSA, added: "IPCSA's membership goes from strength to strength, with more than 50 members drawn from all regions of the world. RAK Ports brings its own unique experience to IPCSA. We look forward to meeting the whole team and sharing expertise and best practice on all sides."