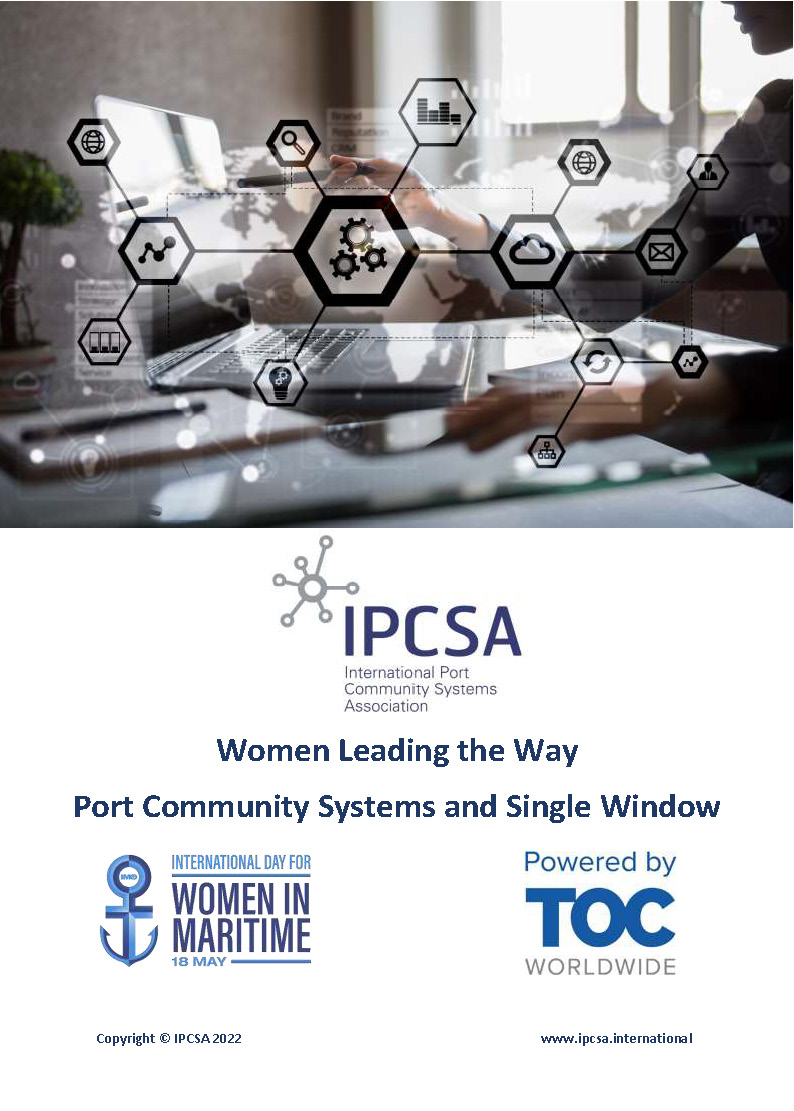 Port Community Systems and Single Windows are reliant on those that have the vision of collaboration in order to bring the community together. IPCSA's latest publication highlights leaders in this area and their views on trade facilitation today.
This publication supports the IMO's First International Day of Women in Maritime and goes hand in hand with our event powered by TOC Worldwide to be held on May 18th. Register today at:
REGISTER for the IPCSA webinar focused on PCS and SW and support you fellow IPCSA members and the first IMO International Day of Women in Maritime .