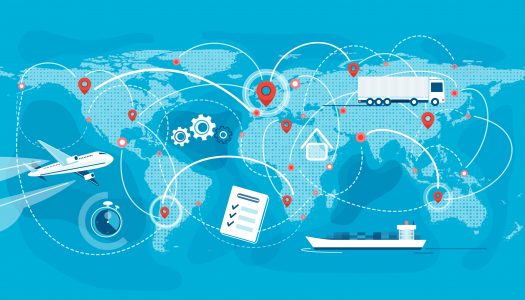 Being accustomed to an abundance of messages from e-commerce multinationals in the Far East, it struck me that things have become rather quiet in recent weeks. I then realised the connection with the alarming messages from China about the most recent lockdowns in which entire cities and, therefore, ports have been closed.
Reading transport and logistic magazines taught me that – like the rules for athletes during the Olympic games – port workers in the cities affected are not allowed to leave their work area, but must stay there 24/7.
Domestic traffic also suffers greatly under these circumstances. There are strict controls when collecting and delivering containers in the port area and from/to manufacturers that are closed due to the lockdown.
There is no need to emphasise that this will put the brakes on the supply chain, with all the obvious consequences of such a slowdown. Look at the maps and you will find large queues of vessels waiting to be loaded or discharged.
So, is this an opportunity to use the "silk road" for transport between China and Europe? Well, there were hopes for large volumes of cargo – but, yet again, it is not IT but human factors that have brought this to a full stop.
The conflict between Russia and Ukraine has effectively blocked the paths for train to transit, consequently blocking the ability to deliver the goods to and from Europe overland.
So, we are left with air freight. It feels a bit monotonous to keep saying this, but that is also not a feasible solution. Lockdowns are also hampering the delivery of goods at China's airports. In addition, capacity is limited by existing landing rights and available freighters, not to mention that long-term contracts leave little room for additional air freight. On of all these factors there are, of course, the high prices to consider and the detours that aircraft have had to make because of the war in Ukraine.
During 'normal' times, on average the movement of cargo from buyer to seller takes about 50 days. Due to the current situation, that has increased to more than 100 days. So, international traders have real problems with in-time delivery to consumers. In some cases, delivery is impossible. Where the retail industry could normally depend on sold-out items being restocked quickly, we now see 'run out' notices.
We have ended up with huge obstructions to transport between China and Europe. We all know that this is not only about the shock of the obstructions themselves but also about how long it will take for the supply chain to recover and, from a business point of view, whether you have the time to wait for any recovery. Increasingly we are seeing international traders seeking other opportunities, whether deviating via other trade lanes or seeking other sources for the cargoes – materials, components and finished goods – they need.
Personally, I believe that the present situation will change the supply chain for many years to come. I will be watching closely the impact on transport and logistics if traders find other sources for their cargoes.
Author's Profile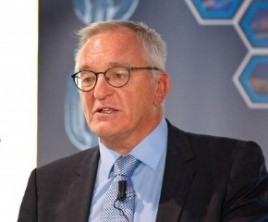 Hans has worked  in the  transport  and  logistics  sea  trade  sector for 50  years.  He  is also one of the  gurus on EDI  standardisation  –  joining UN working groups  to establish UN/CEFACT EDIFACT messages for  the  global sea  trade  industry.   Hans worked for Portbase  Rotterdam from its inception up until 2018 & was  Portbase's  senior  advisor on  strategic goals during which time  Hans chaired the IPCSA Standardisation and Harmonisation Committee for IPCSA retiring from Portbase in 2018.   Since 2019 Hans was appointed as IPCSA's first independent chairman.
For Further Information
Email:  hr.chairman:ipcsa.international