Maqta Gateway, Abu Dhabi, UAE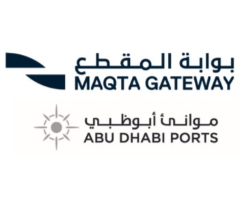 Maqta Gateway was introduced by Abu Dhabi Ports in Dec 2014 to launch an innovative Port Community System (PCS), as well as other related online solutions.
Developed according to the most advanced international standards Maqta Gateway (PCS), is the first purpose built Port Community System (PCS) in the Emirates. The system offers shipping lines, shipping agents, customs, importers, exporters, terminal operators , other government agencies and other users a single point-of-access and real-time information across a wide range of services.
Such real-time digital 24/7 information serves as a powerful analytical tool, helping decision makers track business transactions and set strategic and tactical action plans swiftly and efficiently.
---
CONTACT INFORMATION
Dr. Noura Al Dhaheri, CEO
---