DT World, Dubai, UAE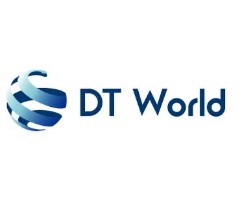 Leading the future of trade facilitation
DT World specializes in Trade Facilitation solutions and services, leveraging the latest technologies to make trade easier, faster and cost effective to all stakeholders. Our Logistics Community System 'Mawani LCS' provides a seamless online experience to businesses involved in trade and logistics, enabling them to interact with the upstream service providers including port operators, Customs authorities, 3PLs and other stakeholders through web portals, smart apps and B2B integrations.
DT World evolved from Dubai Trade in 2015 as a response to the increasing demand from several economies around the world to adopt Dubai's model in trade facilitation, and rollout online community platforms similar to Dubai Trade Portal. Today, DT World's activities are spread over 6 continents powered by its home-grown Community Logistics System "Mawani LCS", which is a re-invention of Dubai Trade Portal in a more flexible and adaptable architecture and an updated technology stack, providing DT World with advanced adaptability and exceptional time-to-market.
DT World is a 100% subsidiary of the global trade enabler DP World Group, who operates 78 ports terminals and manages logistics parks and economic zones in 40 countries around the globe.
---
CONTACT INFORMATION
Ravi Kumar, Head of Product Management
---