Barbados Port Inc., Barbados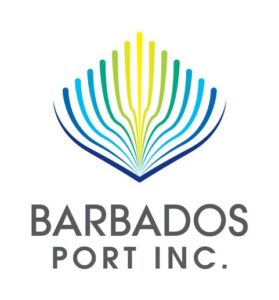 The Port of Bridgetown is an award-winning, full service, international trade seaport located in Barbados and managed by Barbados Port Inc.
We are by comparison a small port, but more important than our size is the diversity of our portfolio.
All major cruise lines have chosen the Port of Bridgetown as a port of call and from among them, an impressive listing have chosen us for homeporting operations.
Our marine terminal handles all major categories of cargo including:
Containers (incl. imports and exports of food and beverage products, consumer goods such as furniture, appliances, etc.)
Liquid bulk (incl. petroleum, molasses, etc.)
Dry bulk (incl., grain, cement, gravel etc.)
Break-bulk (incl. agricultural produce, and other goods intended for the  manufacturing, processing and distribution sectors)
Automobiles
The Port of Bridgetown is the major point of entry for approximately 90% of the goods used in the manufacturing and retail sectors in Barbados, and is dedicated to supporting businesses in the export trade. We handle approx. 1.3 tonnes of cargo per annum, comprising mainly 100,000 TEUs. State-of-the-art cargo handling facilities and technologies support the following services:
Receipt and delivery of cargo, utilising a variety of cargo handling equipment
Storage of cargo awaiting delivery or shipment, in covered warehouses or open storage
Storage of refrigerated and frozen cargo
Unstuffing / stuffing containers
Sorting of cargo according to special requirements of consignee
Rental of cargo handling operations equipment
Priority access to block-stacked empty containers as requested by ship agents
Through our network of freight services, customers can ship goods around the world efficiently and seamlessly. In addition to direct services, our carrier partners offer transshipment to most major ports around the globe.
Recognized as one of the best run ports in the Caribbean, efforts are being concentrated on berth expansion, infrastructural improvements and green technologies to support continued growth of our two core business lines, cargo and cruise.
---
CONTACT INFORMATION
Ade O'Neal, PCS Manager
aoneal@barbadosport.com
www.barbadosport.com
---