ValenciaportPCS, Valencia, Spain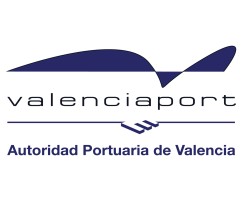 Valenciaport is the leading port in terms of commercial flows in Mediterranean and particularly with regards to container traffic. This is chiefly due to a dynamic sphere of influence and an extensive network of regular connections to the world's major ports. As a result, Valenciaport is not only a key element in the image of the Valencian region transmitted abroad but also the maritime manufacturing and consumer gateway of the entire Iberian Peninsula, as well as being the natural port for Madrid and central Spain.
This leading position results from:
A privileged location in the centre of the western Mediterranean arc along the east-west ocean corridor running through the Suez Canal and the Gibraltar Strait. Valenciaport is therefore the first and last port of call of the liner carriers between America, the Mediterranean Basin and the Far East.
State-of-the-art sea-port infrastructure. Valenciaport has high performance, specialised facilities capable of dealing with all types of traffic flows (liquid bulk, dry bulk, general conventional traffic, general containerised goods and passengers).
A management approach committed to innovation in different areas including: IT, quality service, sustainable development, port community training, etc…
In the IT domain for Valenciaport has demonstrated its commitment to remaining at the forefront over the years by implementing the most efficient information systems. Valenciaport was a pioneer in the Spanish port system when it introduced Electronic Data Interchange (EDI) systems and launched the Community Information System (SIC).
Valenciaportpcs.net manifests the latest milestone in our innovation strategy, bringing together all the present-day systems and integrating them into the technological platforms used by leading logistics agents.
---
CONTACT INFORMATION
Mar Chao, Head of Commercial and Business Development
http://www.valenciaportpcs.net/web/
---