PORTEL, Madrid, Spain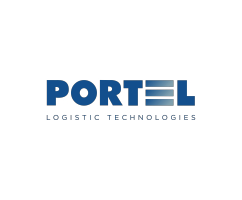 PORTEL Logistic Technologies was established in 1995 with the objective of developing and deploying ICT within the maritime-port sector, acting as a one-stop shop for the Spanish maritime-port system, through collaborative agreements with the Spanish Customs, the Department of Merchant Marine and Port Authority, thus allowing the exchange of information among all the agencies involved in the operation of transport.
However, and due to the needs and requirements of other stakeholders within the transportation and logistics chain, the company is today also offering its services not only to all players in the maritime ports but also to other players in the logistics networks.
To facilitate the exchange of information amongst all the agents involved in the transport chain, PORTEL has its own B2B Platform that handles services on the exchange of electronic information using different exchange formats and has signed cooperation agreements with different government agencies assure reliability on different solutions.
---
CONTACT INFORMATION
Pedro García, Business Development Manager
---