Port of Ravenna, Ravenna, Italy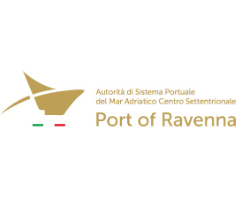 The Port of Ravenna is the only port in the Emilia-Romagna Region of Italy. It's location means that the Port of Ravenna is the leader in Italy for trade with the East Mediterranean and Black Sea (close to 40% of the national total with the exception of coal and petroleum products) and it plays an important role for trade with the Middle and Far East.
The Port Authority of Ravenna operates, plans, coordinates, promotes and monitor port operations and other commercial and industrial activities in the port area. The Port Authority manages the maritime environment of the port, and provides for the maintenance of the seabed and the construction of major port infrastructure.
---
CONTACT INFORMATION
Alberto Squarzina, Innovation and Security Manage
alberto.squarzina@port.ravenna.it
---