Port Network Authority of the Eastern Adriatic Sea – Port of Trieste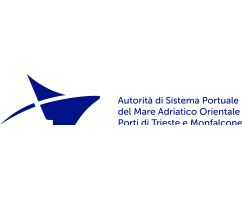 Trieste handled 486,499 teu in 2016 and total tonnage of 59.2 million and is Italy's leading intermodal port, with more than 200 direct rail connections a week to the main European destinations.
The port is relatively new to the world of Port Community Systems, having set up its own PCS in 2014. This was achieved with European funding, through the TEN-T project ITS-Gateway.
Since then, Trieste has continued to updated and develop its PCS from four original modules to ten modules today, including an e-manifest. Ship-related information allows the PCS module managing taxes related to cargo loading and unloading to run paperless, with a 'virtual charge' on the individual batches.
Meanwhile, a series of studies has been carried out allowing the operation of the port's rail facility to be completely rewritten with improved efficiency, and tracking road traffic through land control is also being studied and piloted. The most recent development within the PCS covers pre-arrival procedures for goods arriving by road.
---
CONTACT INFORMATION
Ivano Di Santo, CIO
---