Israel Port Community System, Israel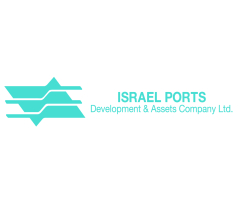 Israel Port Community System (IPCS) is managed and financed by Israel Ports Development & Assets Company Ltd. (IPC) under a steering committee headed by the Administration of Shipping and Ports at the Ministry of Transport and the Customs Administration at the Ministry of Finance.
The system's goal, at the national level, is to improve the Israeli international trade by streamlining maritime trade procedures, taking into account the entire logistical supply chain.
IPC considers the system as an important part of the port infrastructures it promotes.
This management and technology infrastructure enables the advanced digital trade procedures among all the agencies and companies operating in the maritime trade community in Israel.
IPCS services are offered to the users without charge. More than 1,400 companies and organizations and more than 4,800 users are currently benefiting from the system's services.
Among those are exporters and importers, port operating companies, international forwarders, customs agents, ship agents, container warehouses, transport companies, railway company, and others.
In addition, operating in a wider circle are organizations related to maritime trade including various government agencies such as Customs, Ministry of Health, Ministry of Environmental Protection, Population and Immigration Authority, Navy, and others.
---
Contact Information
Gadi Benmoshe, CIO
http://www.israports.co.il/en/ipcs/Pages/default.aspx
---