HPCS, Greece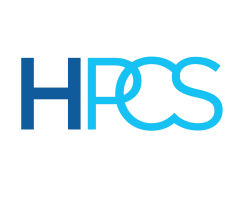 HPCS was originally formed in January 2019, as an open platform offering electronic services to all stakholders (Customs Authority, Shipping Lines, Freight Forwarders, Custom Brokers, Consignees, etc.) for exchanging information and coordinating actions and flows between them.
The "HPCS" was initiated, targeting to simplify the complexities of day to day operations and provide Customs, Forwarders, Shippers, Shipping Lines, Terminal Operators, Inspection Agencies, Hauliers and Railway Operators access to smart, real time information.
The introduction of "HPCS" has a direct impact on operation & will provide the following benefits:
Better cooperation with other terminals in Europe & Worldwide
Terminal quality services will improve
Processes will be automated thus offloading departments from paperwork
Data quality will improve due to the automated data exchange
Transactions will be recorded and traced back for audit and improvement purposes
Offer enhanced, reliable, secure, fast services to all the stakeholders
Reduce visiting Terminal premises thus saving both time and money
---
Contact Information
Marina Omar, Commercial Department, Piraeus Container Terminal S.A.
Tel: +30 210.40.99.100 (150)
---