Harbourmaster, Port of Amsterdam, Netherlands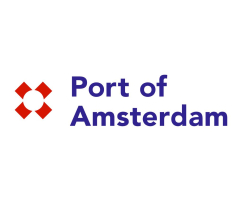 The Harbour Master in Amsterdam is responsible for the handling of smooth, safe and environmentally responsible shipping traffic in the North Sea Canal Area, partly through regulation and enforcement.
We believe that our roles and mission will deliver the best results if we do work collaboratively. As partners. By building – and facilitating – long-term relationships and by genuinely collaborating. That is the only way for us to develop our port into an agile and resilient environment where we can create lasting value for our stakeholders. Based on this belief, we position ourselves as the Port of Partnerships.
---
CONTACT INFORMATION
René van den Brand, Strategic Advisor
Rene.van.den.brand@portofamsterdam.com
https://www.portofamsterdam.com/en
---