Hamburg Port Authority, Germany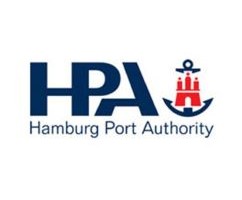 Modern, sustainable port management from a single source: Hamburg Port Authority (HPA) takes care of the economic heartbeat of the Hanseatic city. Created from various Hamburg authorities, we have been responsible for the water and landside infrastructure, improving safety and profitability at the port, planning and implementing construction projects and managing property since 2005.
We combine efficiency and environmental awareness, not least thanks to the use of state-of-the-art technologies and innovative projects such as smartPORT. We therefore maintain close contact with the shipping, logistics and service sectors. Our aim: to maintain and extend our position as Germany's leading transhipment hub in the long-term. In short: port is what we do!
Hamburg Port Authority You Tube Channel
---
Contact Information
---