PORTALL, India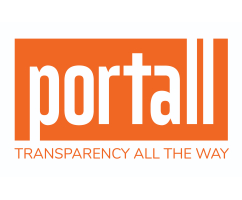 Manage everything in one place- PORTALL is creating a broader digitised ecosystem, enabling transparency of cargo flow to benefit all stakeholders. PORTALL will include warehouse operators, truckers, 3PL companies, & ecommerce logistics companies who will be able to simply latch on to the platform to provide services to end users.
Part of India's 100-year-old logistics industry group J M BAXI , Portall is the second Indian company to join IPCSA. The company was set up in 2017 to provide a Port Community System for users of its container terminals, several inland container depots, and other related services, and it has ambitious plans for expansion.
However, while Portall is a relative newcomer to the PCS sector, the company is already in talks with various ports which are likely to join the privately owned PCS platform, and it is also looking at expansion beyond India's borders.
---
Contact details
Meera Kumar, CMO
---