Kale Logistics, India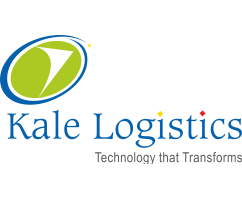 Kale Logistics Solutions is a leading global IT solutions provider focused on providing cutting-edge technology solutions to the logistics industry. Its broad solutions portfolio ranges from 'Internal Business Automation Systems' (ERP systems) to 'Community Solutions' that help various players in the logistics value chain to communicate and transact with each other electronically.
Kale Logistics' Container Digital Exchange system at Tuticorin port has been presented to the Honourable Prime Minister of India, as one of the top industry innovations in trade facilitation. A case study on Kale Logistics' IT solutions has also been published in the "Supply Chain Management" book co-authored by Kellogg's Business School professors, and the solutions have been considered in the Top 10 innovations by KPMG in its Adding Wings publication. India's first multimodal Cargo Community System (CCS), UPLIFT, and the world's first comprehensive Airport Cargo Community system, GMAX, are Kale Logistics' creations.
---
Contact Details
Mr Amar More, CEO
---