ANP (The National Ports Agency), Morocco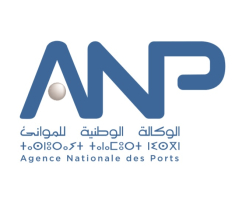 The National Ports Agency (ANP) is the authoritative and regulatory body of the new Moroccan port system established by Law 15-02.
Within the context of increasing globalization and marked by the intensification of trade in an increasingly competitive environment, the port sector in Morocco and throughout the world, has become an important resource for the country's development and competitiveness. At the same time, it must respond to new social, societal, and environmental challenges.
In recent years, this sector has been the subject of important institutional and organizational reforms with the aim of adapting the status and organization of the Port Authority to the overall needs of globalization and the new constraints borne from social responsibility as well as sustainable and equitable development.
As a strong player within the Moroccan port landscape, the agency brings the entire port community together around common goals and working to create a competitive port environment through :
Promoting equitable and sustainable development, characterized by healthy competition, efficiency, transparency, and good governance,
Ensuring safe and quality services.
Legal status
The National Ports Agency is a "Public Institution with a legal personality and financial autonomy". The agency's technical supervision is ensured by the Ministry of Equipment and Transport.
The agency is subject to the financial control of the State that is applicable to public institutions in accordance with current legislation.
The agency's scope and area of intervention
The agency shall exercise its power on all of the country's ports with the exception of the Tanger Med operated ports (33 ports).
The agency has set eight strategic priorities :
Preserving port heritage ;
Contributing to the implementation of the national logistic strategy ;
Simplifying and facilitating port transit procedures ;
Continued implementation of the port reform subject to Law 15-02 ;
Regulating activities and port operators ;
Improving competitiveness in the port sector ;
---
CONTACT INFORMATION
Tarik Maaouni, CIO
---