Trade-Van, Chinese Taipei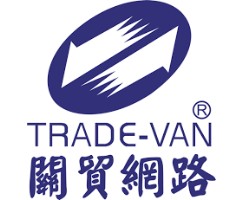 The predecessor of Trade-Van was "The Cargo Clearance Automation Planning and Promotion (CCAPP) Task Force", which was formed under the approval of the Executive Yuan of the Republic of China to address the difficulties faced by the exporters and importers in customs clearance. The mission of the CCAPP task force was thus to build a clearance automation and customs duty payment system to speed up customs clearance operations and help traders reduce trading costs. After four years of efforts, the CCAPP task force successfully set up the customs clearance automation system, which reduced the air cargo clearance time from 4 hours to 0.216 hours on the average and shortened the sea cargo clearance operations from 6 hours to an average of 2.049 hours. Meanwhile, it took less than 10 minutes for the C1 (without document or physical inspection) customs clearance and cargo examination, opening a new era in the international trade history of Taiwan. The CCAPP task force was thus conferred the Best Information Application Award by the Executive Yuan.
After successful completion of the mission, many people considered it a pity to dissolve the CCAPP task force while the government also wanted to keep it to help develop other electronic processes for all industries. Thus, the CCAPP task force was privatized and reformed as a company (with the government holding less than 50% of shares) in 1996. The company was named Trade-Van Information Services Co. (VAN stands for "Value Added Network"), whose mission was to continue strengthening customs clearance automation services, actively explore the network resources, research and develop state-of-the-art technology, expand business and service scopes, and provide a full range of value-added network services.
---
CONTACT INFORMATION
Alicia Say, Director
---